Livestock Facilities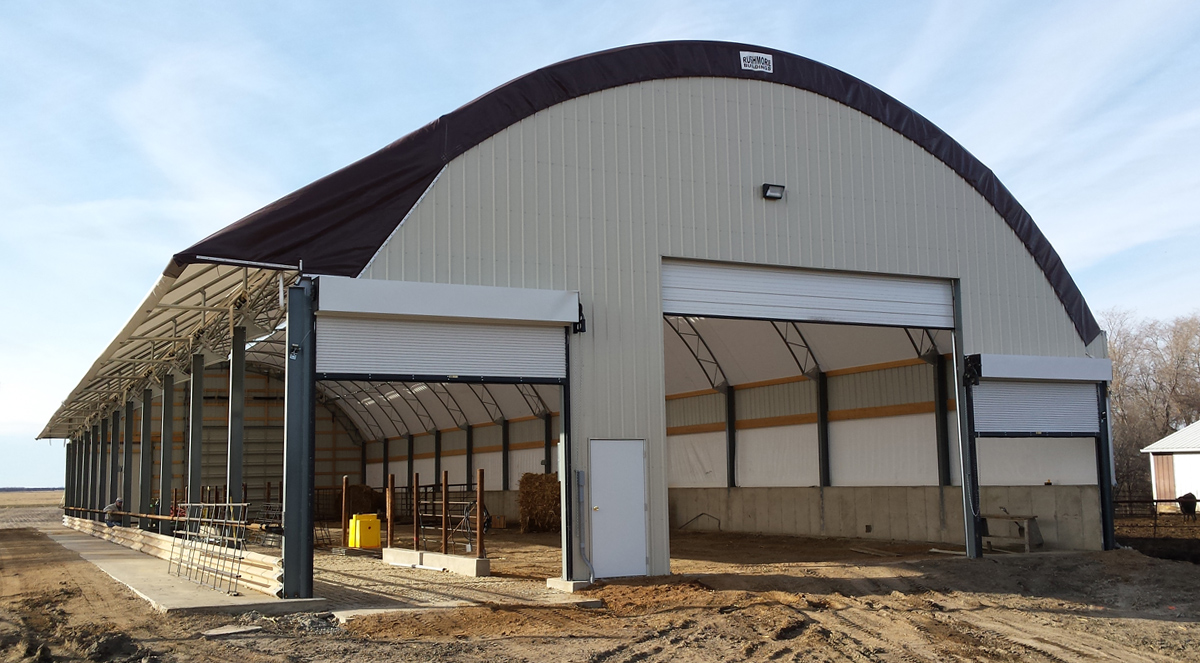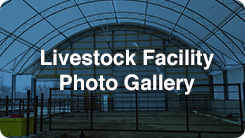 A more productive environment
Keeping your herd comfortable and relaxed is key to getting the most out of your investment. Rushmore Buildings provide a safer and more secure housing option than other types of structures and the outdoors. Our cost-effective buildings offer wide-open spaces and superior ventilation to give your livestock the ideal  conditions for higher, faster weight gain that can translate into higher profits for you.
Better from the top down
Affordable Rushmore livestock buildings feature a woven, high-density polyethylene-coated cover which allows natural light to enter saving on electrical cost while providing shelter from the elements. The cover material we use provides UV protection and does not conduct heat or cold, allowing your building to remain 15 – 20 degrees cooler in the summer and more comfortable throughout the winter.
Affordable and adaptable
Our quick and easy-to-set up buildings are built to stand up to the most severe weather and offer virtually unlimited configuration possibilities. With optional ridge vents, side curtains and open soffit eaves, you can control the atmosphere to create the ideal environment for optimum production.
Unlimited feeding options
Rushmore Buildings are built to sit on the exterior walls offering an interior space that is wide-open and column-free. This allows you to set up your livestock facility in the style that works best for your operation.  The open interior space gives you the option of feeding inside down a lane or adding a 5-foot eave for exterior feeding to leave more livestock area inside.  Call us today  at 1-866-766-5617 for your free estimate.
15-year limited warranty!
Benefits of a Rushmore Livestock Facility
Reduces the stress from muddy outdoor pens
Increase feed efficiency and rate of gain by keeping your livestock out of the elements
Natural ventilation increase the quality of air for your herd
Building design accommodates various floor plans
Save on energy costs with little or no daytime lighting & less at night due to the reflective nature of the cover
Reduce outside noise and diminish indoor echoing compared to traditional buildings
Built with non-corrosive galvanized steel
For more information about Rush-Co call 1-866-776-5617 or send us an email.