Rushmore Mono-Tube Buildings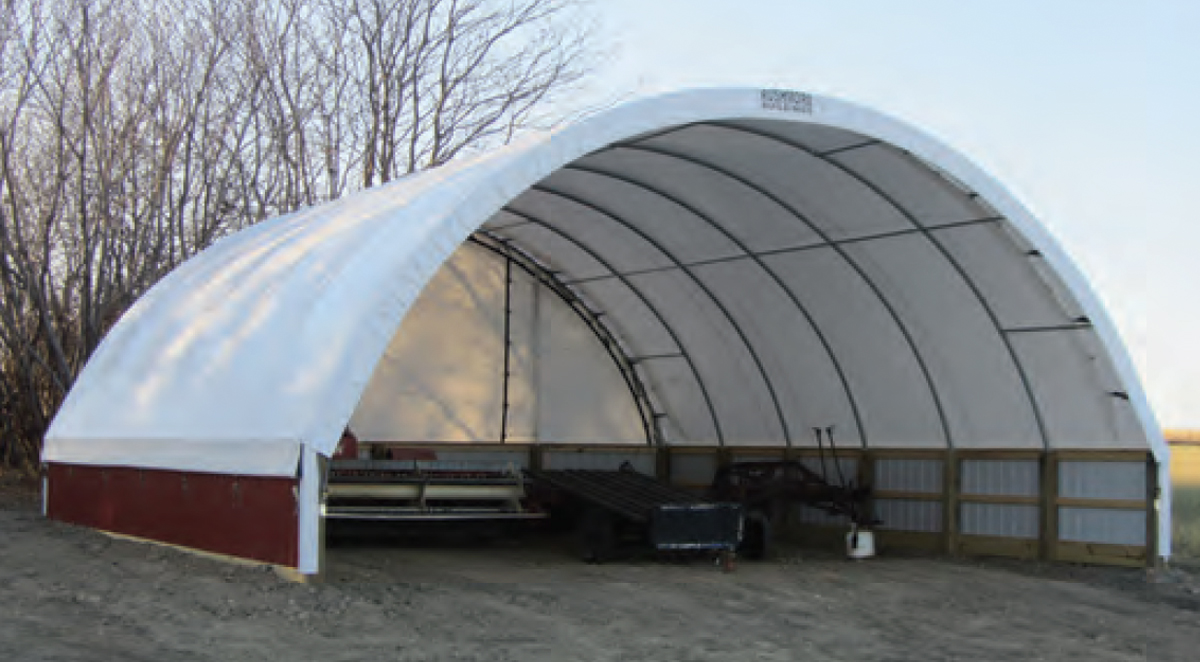 Rushmore Mono-Tube Buildings are constructed from 2 3/8-inch to 3-inch 12-gauge tubing to create a strong, affordable and secure environment. This wall mounted building provides a safe environment for a number of applications including machinery, commodities, and general warehousing. Call us today at 1-866-776-5617 for your free estimate.
15-year limited cover warranty – 5-year limited frame warranty
Benefits of the Rush-Co Mono-Tube Buildings:
Easy to assemble
12.5 oz. woven high-density polyethylene coated fabric cover
Connecting hardware is zinc-plated to resist corrosion
Ratchets offer a secure tie-down
End walls and doors are available
Cover draws over the framework in minutes
No internal columns to interfere with moving machinery
Huge energy saving due to little or no daytime lighting needs
Low cost per square foot as compared to other building types
Sizes:
Pony Wall Mount
24′ wide — 6 ft intervals starting at 24 ft length
30′ wide — 6 ft intervals starting at 30 ft length
36′ wide — 5 ft intervals starting at 40 ft length
Replacement covers for all brands available.
For more information about Rush-Co call 1-866-776-5617 or send us an email.