Sand and Salt Storage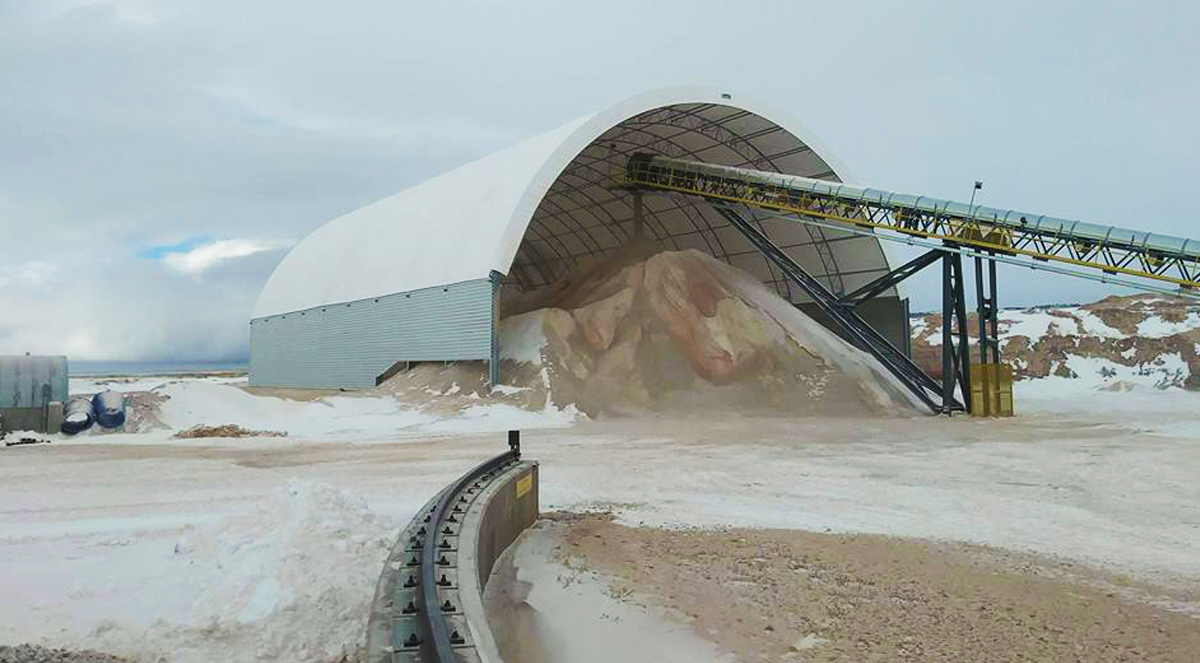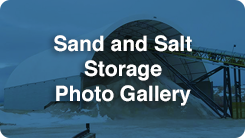 Store more.  Save more.
Cost-effective Rushmore Buildings provide an ideal structure for storing a wide variety of materials including salt and sand. Hot dipped steel components provides lasting protection against corrosive materials such as salt and our long life, high-density polyethylene-coated covers allows daylight in while keeping the weather out. 
The space you need where you need it.
Rushmore Buildings are easy-to-set up and can be erected on a wide variety of foundation types. They are also simple to relocate to ensure your supplies can always be near at hand. And wile having safe and secure space to store your materials is good, having easy to sue interior space is just as vital. All our buildings are designed to sit on the exterior walls offering an interior space that is completely open and column-free. Combined with our high overhead clearance this means you can move even large equipment freely within. The wide-open space also allows for even distribution for better and more storage capabilities.
Ease of use. Easy to see advantages.
Every Rushmore Building is engineered to stand-up to the most severe weather and provides you a hassle-free storage solution. You'll never have to paint or re-shingle and our high-quality materials are designed for long-life and dependability. And should your needs change, Rushmore Buildings are easy to modify for increased storage or for different purposes. Call us today at 1-866-776-5617or your free estimate.
15-year limited warranty
Rushmore Buildings feature:
Non-corrosive structural materials
12.5 oz. woven high-density polyethylene coasted fabric
Assorted end wall and door options
Fabric cover allows sunlight to enter for superior interior visibility
Simple and fast setup
Easy relocation
High overhead clearance and column free interior
For more information call 1-866-776-5617 or email.