Rushmore Truss Buildings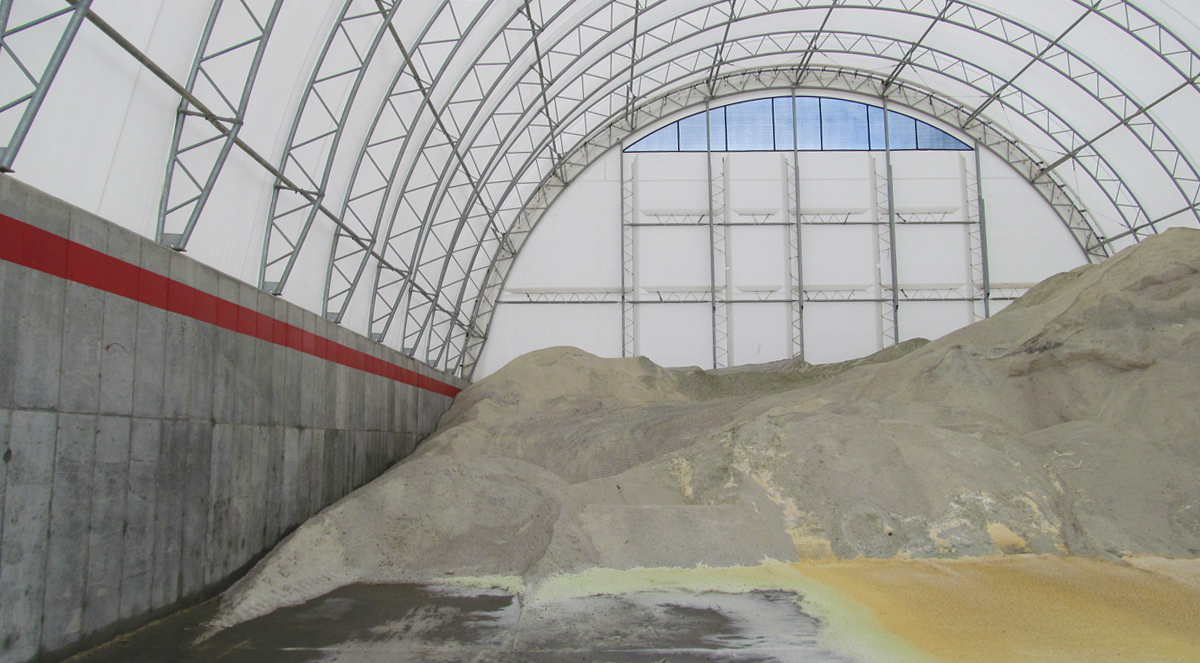 Rush-Co Truss Buildings are engineered to meet or exceed local snow and wind loads to protect your investment from even the fiercest environment. Our easy-to-erect, affordable buildings save you both time and money versus traditional building types. Built to last and built to take the worse punishment, the Rushmore Truss Building is the smart solution for countless agricultural, industrial, commercial and government applications. Call us today at 1-866-776-5617 for your free estimate.
15-year frame and cover limited warranty!
Benefits of Rushmore Truss Buildings:
Customizable for any need
Wide selection of standard widths
12.5oz woven, high-density polyethylene coated fabric cover
The industry's most secure ratchet tie-down system
Cover draws over framework in minutes
No internal columns
Very low cost compared to other building types
Available in hot dipped galvanized for corrosive applications
For more information about Rush-Co call 1-866-776-5617 or send us an email.