Rush-Co Custom Products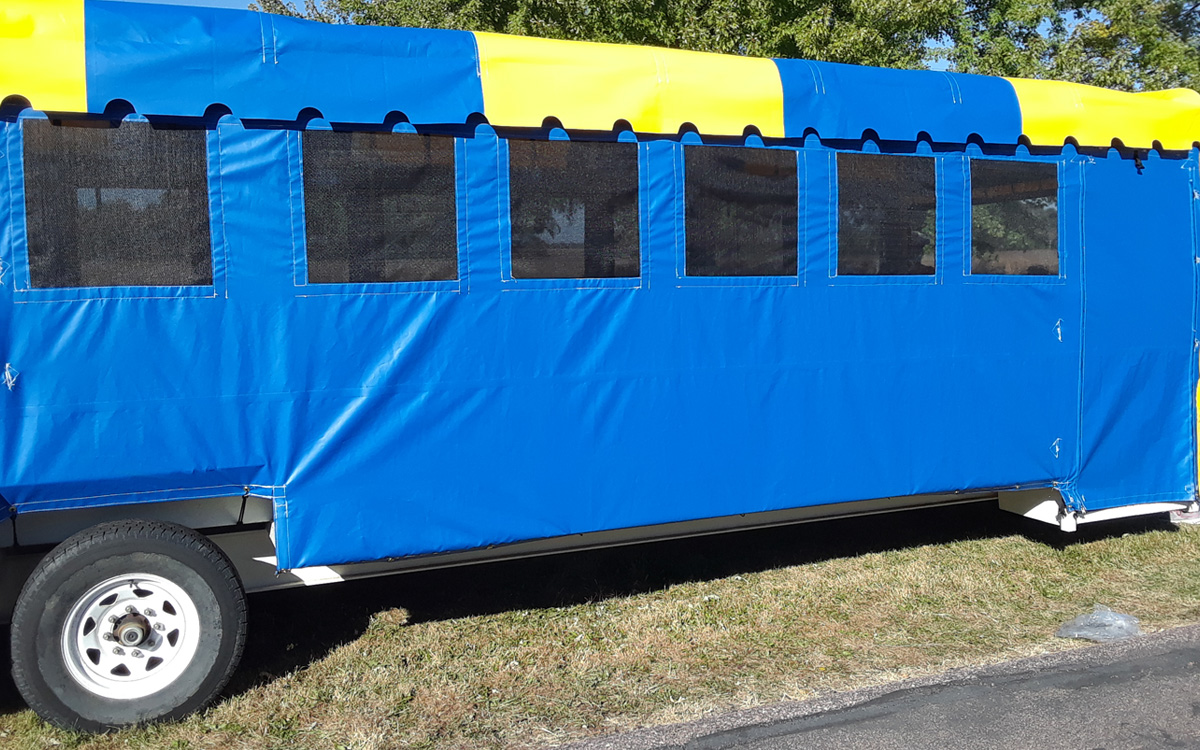 Built right. Priced right.
Based in Springfield, South Dakota, Rush-Co Custom Products is a specialty tarp manufacturing company with over 50 years of experience. Our state-of-the-art manufacturing facility allows us to produce high quality products for a wide range of industries including: wind energy, mower covers, livestock shade systems, marine covers and agricultural buildings. Whatever your need or application, Rush-Co Custom Products is committed to supplying you with the best products available.
We can create custom covers made for your individual needs. Each cover is constructed to your requirements and specifications. No matter your needs, Rush-Co will identify the right type of fabric and attachment methods to meet your demands. From individual covers to an order of hundreds, Rush-Co can deliver the product with short lead times and competitive prices.
We utilize high-speed computer numeric control (CNC) technology in manufacturing process to ensure accurate and consistent products every time. With our high-volume inventory, we can deliver covers that are color-coded based on size, customer or application.
Logos and other identifying information can also be included on each cover to help promote your company or simplify material handling and inventory processes.
Rush-Co's cutting-edge design and development capabilities complement our ability to communicate with customers – to create the exact product to meet your needs. Our fabric materials combined with the appropriate attachments can be sewn or heat welded to create the ideal custom cover for you application. Put our 50-plus years of experience with fabrics and materials to work for you. Contact us today!

Rush-Co offers:
Diverse Component Manufacturing Capabilities
State-of-the-Art Equipment
Accurate Assessment of your Specifications
Raw Material Purchasing Power
Efficient Fabrication and Product Assembly
Fast Turnaround and On-Time Delivery
Highly Trained Professionals that take your job from Engineering through Fabrication, Product Assembly, Packaging and Shipping
For more information or a free estimate call 1-866-776-5617 or email us.