Rush-Co Wind Energy Equipment Protection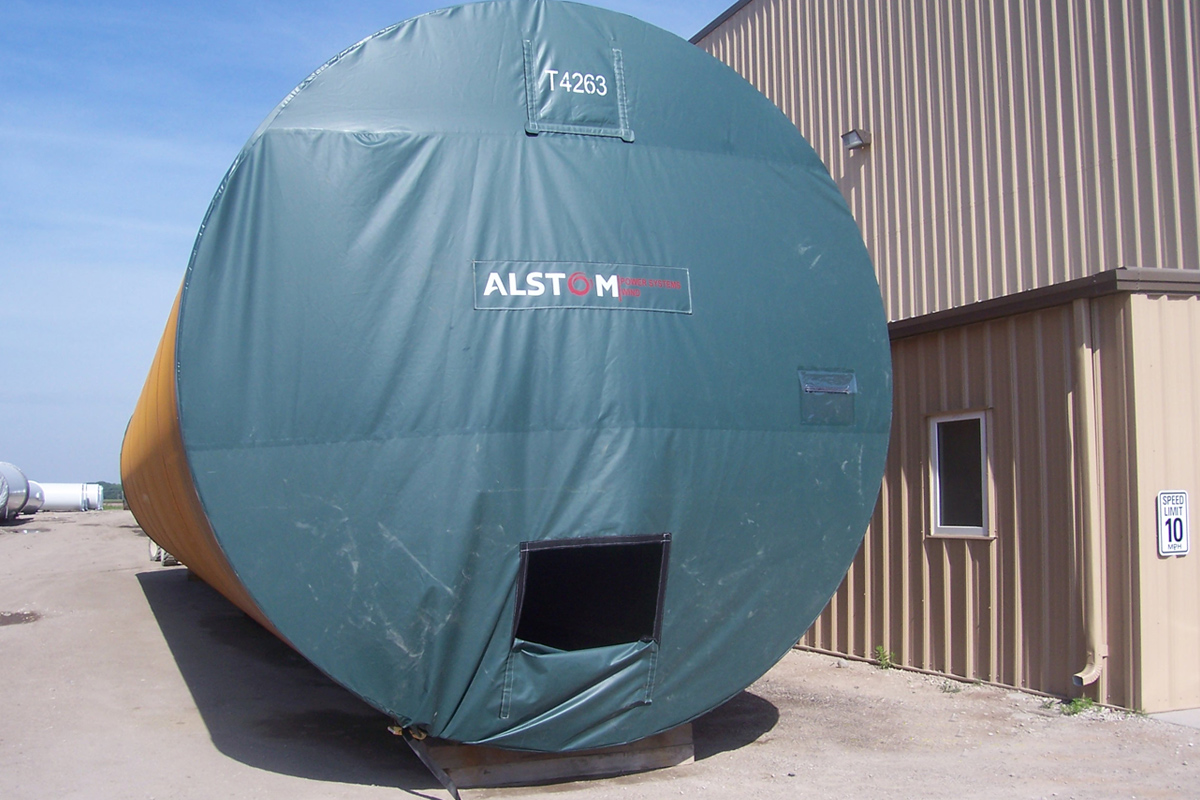 Affordable and flexible protection
Rush-Co offers innovative tarping and cover solutions for today's growing wind energy industry. An expert in cover design and manufacturing for over 50 years, Rush-Co manufactures customized covers for transporting wind energy equipment as well as on-site storage of components. Contact us today to get a quote and lead time information at 1-866-776-5617.
Rush-Co wind energy equipment protection solutions offer:
Worldwide factory direct service
Ultimate product protection
Reusable high-performance fabric options
Heavy-duty component protection
Custom-built stationary storage protection
Easy access for maintenance
Elimination of down time due to cleaning
Tower Covers

Rush-Co tower covers provide superior protection for wind tower sections during the transportation process and for on-site storage at the manufacturing facility or wind farm location. Our experienced staff will work closely with you to develop a solution that balances the cost of the project with your expectations of performance.
On-Site Storage
Not all projects are completed on time; delays happen. Towers, nacelles, turbines and blades are not always put up immediately upon arrival. This creates a need for protecting your assets at the construction site, and Rush-Co has a variety of affordable options for stationary storage as well.
Nacelle, Turbine, Rotor and Blade Covers
Different designs and transportation methods call for different coverage methods. Rush -Co provides affordable and reusable covers – an ideal replacement for shrink wrap or other one-time use options you then have to discard. Tap into our extensive knowledge of fabric and material selections available for your particular tower cover needs.
For more information or a free estimate call 1-866-776-5617 or email us.